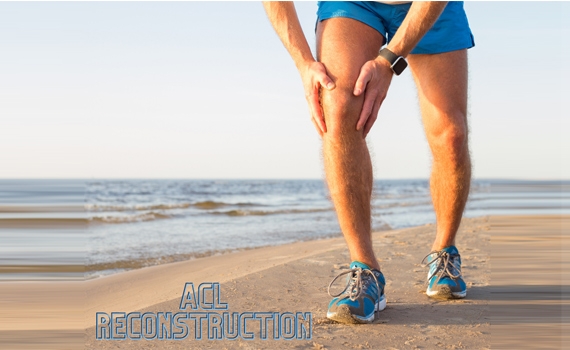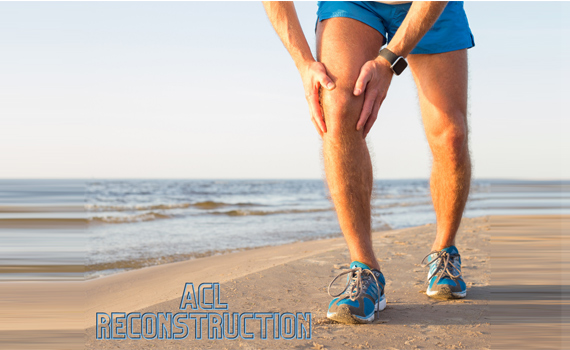 An ACL reconstruction is performed to repair the ACL, which is short for anterior cruciate ligament. Running diagonally across the knee, the ACL primarily provides stability to the knee and avoids the knee over extending backwards or forwards.
If you tear your ACL the knee can become extremely unstable and make normal day to day activities very hard, for these cases, an ACL reconstruction might be suggested. An ACL tear can happen in many different ways, but can usually be linked to a sport such as rugby, football, tennis or skiing. This will usually happen if you twist your knee or do any sudden pivoting movements during an exercise or a sport.
If you have damaged your ACL, you may have to have ACL reconstruction surgery depending on the extent of instability and the lifestyle that you lead. Most of the time an ACL rupture can be managed conservatively with dedicated ACL rehabilitation that includes physiotherapy incorporating specific strengthening exercises. Those who lead a very active lifestyle and perform a lot of pivoting movements in exercise or sport can sometimes continue to have symptomatic knee instability. For these patients an ACL reconstruction may be the best option.
Unfortunately, this is not a simple repair; it can't just be stitched back together. During the procedure a graft is taken, this will usually be taken from the hamstring or patella tendon. After the damaged ACL is removed, it can be replaced with the harvested tendon. In most cases, ACL reconstruction can be done through keyhole incision, this means that the patient is not left with a big incision mark on their knee and in most cases will have a much quicker recovery.
The success rate of ACL reconstructive surgery is very high, however like all surgeries, there are risks that you will be made aware of before you go ahead with the surgery. This includes
Blood clotting
Infection
Knee stiffness and weakness
Knee pain
It is important to note that more than 80% of patients will have fully restored function after ACL reconstruction, so it is important to weigh up the risks and benefits of the surgery.
The recovery time varies for every patient. Some patients will be back to 'normal' within 6 to 9 months, whereas others can take up to a year. It is very important that you listen to your surgeon and physiotherapists, as they will give you the best rehabilitation programme to ensure that you get the best outcome from your ACL reconstruction.
This article is intended to inform and give insight but not treat, diagnose or replace the advice of a doctor. Always seek medical advice with any questions regarding a medical condition.